Biography |
 

Nubuckcuir leather bags

was born in Barcelona. 
Nubuckcuir Handmade | leather bags, is a slow brand of leather accessories, each pieces are entirely created by the designer and craftswoman Mon Soler, in a small and isolated atelier, overlooking the mountains of Montserrat, Barcelona. That's where the design is brewed and all the small and limited collections are created.
The process, quality assurance | We entirely create our pieces in the Nubuck cuir workshop from the original designing, pattern making, choosing the best leathers, fabrics and trimmings and finally getting down to business always with an artisan and sustainable process. Our collections are very accurate and limited. All the pieces coming from our workshop are numbered.
Leather and materials | We work with tanners (from Igualada, Barcelona) that accumulate years of experience, tradition and prestige worldwide in the leather sector. We don't use leather that doesn't proceed from the food industry in any case. We love animals! We get the most use of the leather, as we are consciuous of the environmental sustainability. Leather is a fine and valuable material. Every single imperfection in the leather is considered for us as a factor of identity, because it never affects the quality and the durability of the bag.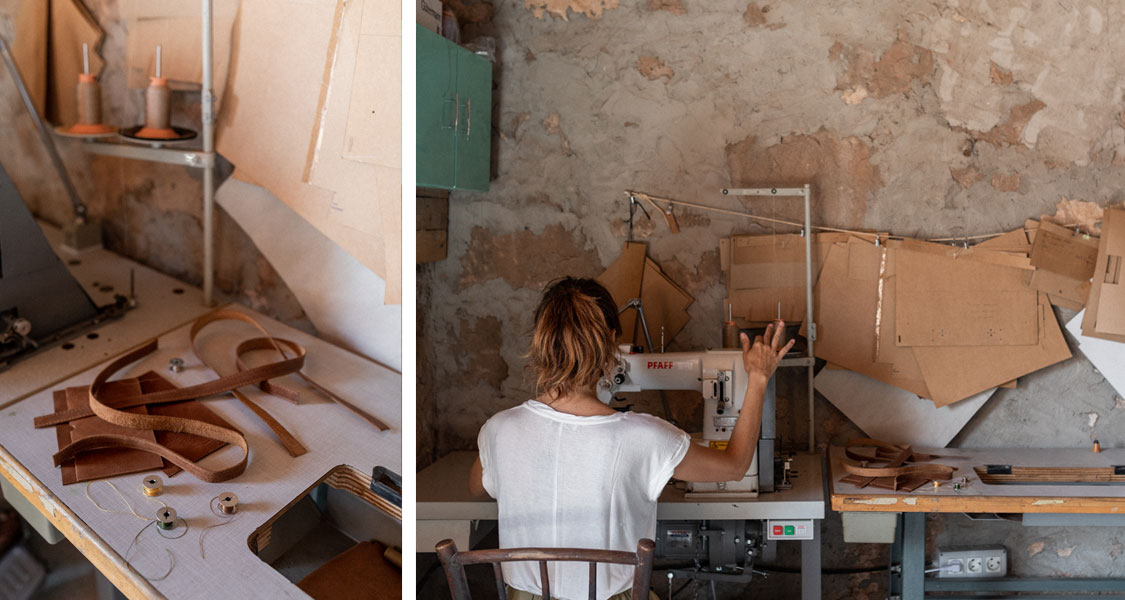 Nubuckcuir accessories | We believe in a better world, more responsible, fair and respectful with the environment, where creativity and craft, futur and tradition go hand in hand.
The main source of inspiration is nature, our creations are influenced by the environment in which we work. Our workshop is located in a natural area where observing the constant seasonal changes is a delight.
Confort – functionality – lightness | Our designs are conceived for daily use. We don't use a lot of trimmings, we want our bags to be as light as possible.
Timeless – versatile – identity | Our collections are limited, we want the customer to be informed about how many bags equal to theirs are in the market. All the pieces made in our workshop are numbered. Our bags are designed to last long.
I love that customers find their perfect complement, if you don't fit any piece of the collection, I offer the possibility to customize each model by creating a special and unique  craft leather bag.